EnLawded? Never heard of it before? Throughout this new article, I will discuss the recent partnership that the guys from timeNough have established with a lifestyle and clothing blog called EnLawded or ENLWD. In total, two months have been spent in negotiation and three weeks spent in concretization.
The new website can now be found at www.enlawded.com, in which 100% of the work has been done by timeNough and its available resources. There is no reason why you have never heard of EnLawded before. The project was simply over, terminated, dead with nothing more online than a few social media accounts on platforms such as Facebook, Twitter, Flickr, Tumblr, and Pinterest.
It started in 2012, was completed by the launch of the public website in 2013, and ended in 2014 with the non-renewal of the domain name subscription. This resulted in the shutdown of the website and the end of the entire project. In retrospect, a pivot may have been necessary, no money was made.
Prior to timeNough's intervention, what was the state of EnLawded?
An extremely lame website, a little bit difficult to assume today
Two french guys, two friends, founded ENLWD as a non-commercial and non-political initiative with the intention of remaining completely anonymous, as did Darft Punk. The two of them were passionate about the brand Adidas Originals, one of them had amassed a collection of more than 300 jackets and shirts, and decided to create a blog about it to expose each item of the collection.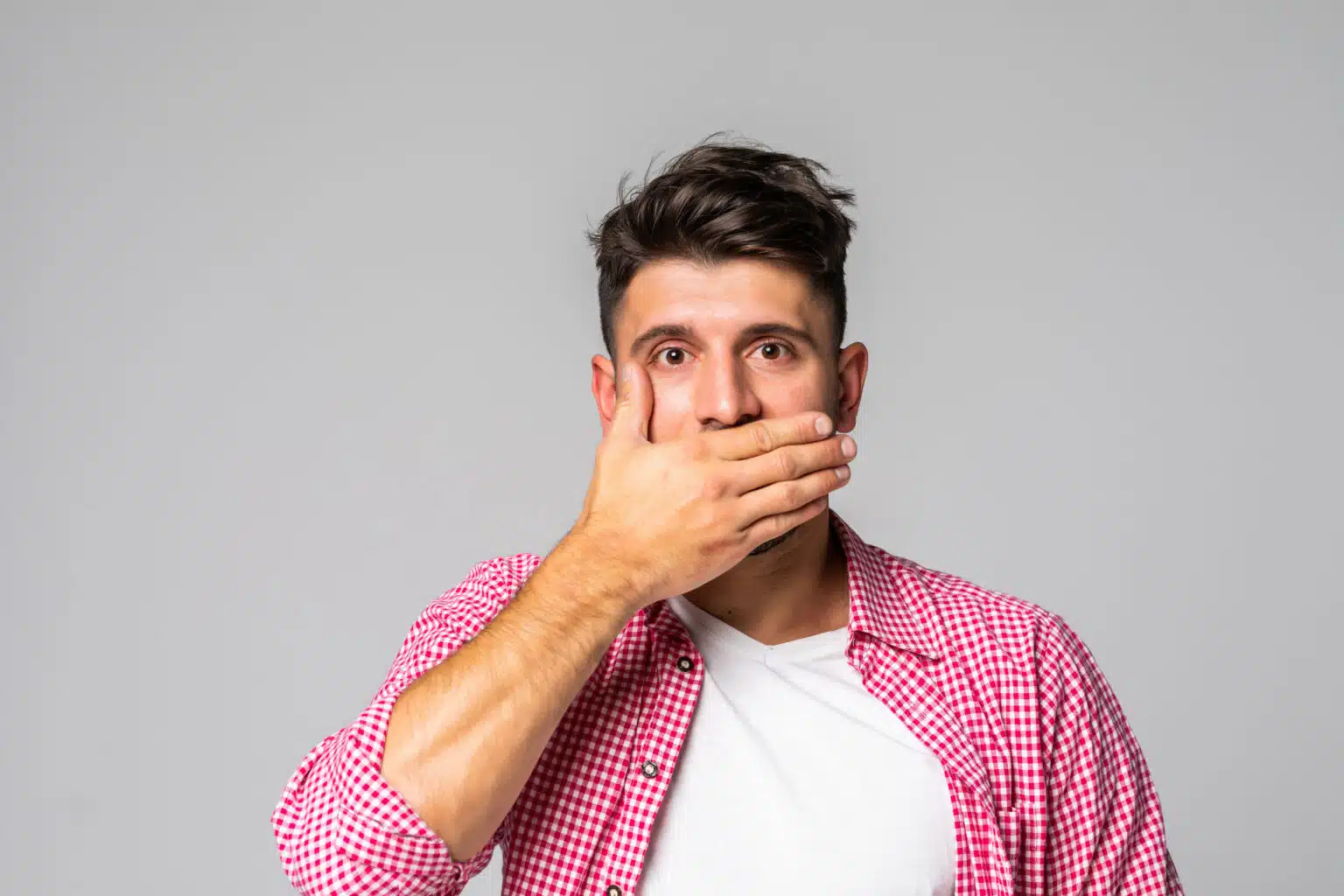 There was one thing that all the items had in common: they were all special, limited editions, collector editions and not the common 3 stripes jacket that many people from generation Y and generation Z own. In order to view all of them, an homemade blog would be necessary. The remaining portions of the website are still available via the webarchive.org here.
Please do not joke about it, the design and colors are pretty bland, but we are in 2013, and things have changed significantly in terms of blogging, design, and user experience. On the pictures of the items, you can see one model, one of the two guys, but his face is not visible. This tribute to Adidas Originals was intentionally humble, the guys let the public focus on the jackets and t-shirts instead of themselves.
The guys were young, cocky, naive, but fair and respectful of the brand
The real stars of the show were Adidas Originals and the incredible clothing work, not them. Non-commercial because the guys didn't want to sell the clothes on the blog, there weren't any ways to buy them on the website like an e-shop, and there was no price displayed. This blog was like a virtual museum of Adidas Originals track tops you might find someday.
Because of the references and celebrations made in the jackets and t-shirts, the general public may interpret the owner of the collection as having a political affiliation, which he does not. Several items celebrate sport events, national teams, former athletes who have collaborated with the brand, etc.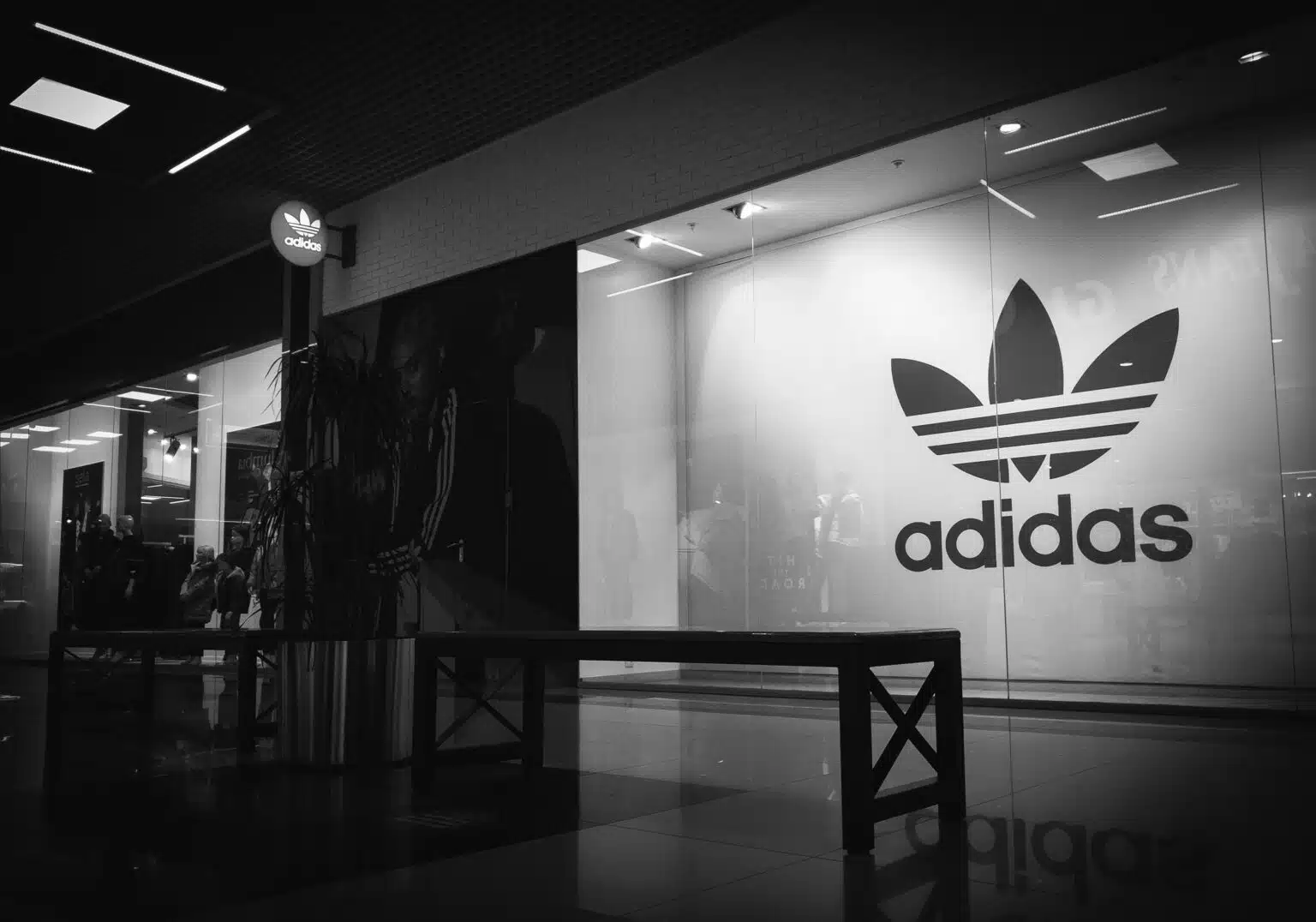 Celebrating what had already been celebrated could have been interpreted incorrectly, so they decided to create a non-political blog with no additional comments other than information and neutral context about the items in question.
A little soundtrack listened to more than 4,500 times since 2013
They have also produced themselves a soundtrack for the blog, entitled "Maggma" and available here, which is an unusual feature. Due to the lack of professional assistance from the music industry, they required mastering by a sound engineer for the sounds, which are of purely amateur quality, but even today, they are delighted if a singer takes the song back for creating a new one, or if artists sample it.
Back then, Canva was not that widely used, so they used another tool called Buffer for publishing one blog post on six social media platforms at once. There was some automation in place in the hope of creating a buzz online, but nothing really went viral at the time, only a few thousand followers by cumulating all social media platforms. In 2014, things began to fade out, the two friends resumed regular employment, and the fees associated with maintaining the server and website were cut.
Now, timeNough is involved: a WordPress blog with the best starter plugins
As of 2022-2023, one of the ENLWD guys found out that some eBay sellers were using pictures of their jackets taken in 2013 to sell their products, and he started thinking: why not bring back EnLawded online, but this time, knowing he has all of the items exposed 10 years ago, why not make it a true and authentic e-commerce shop, where people can purchase the precious jackets and t-shirts for the first time? An entirely commercial initiative.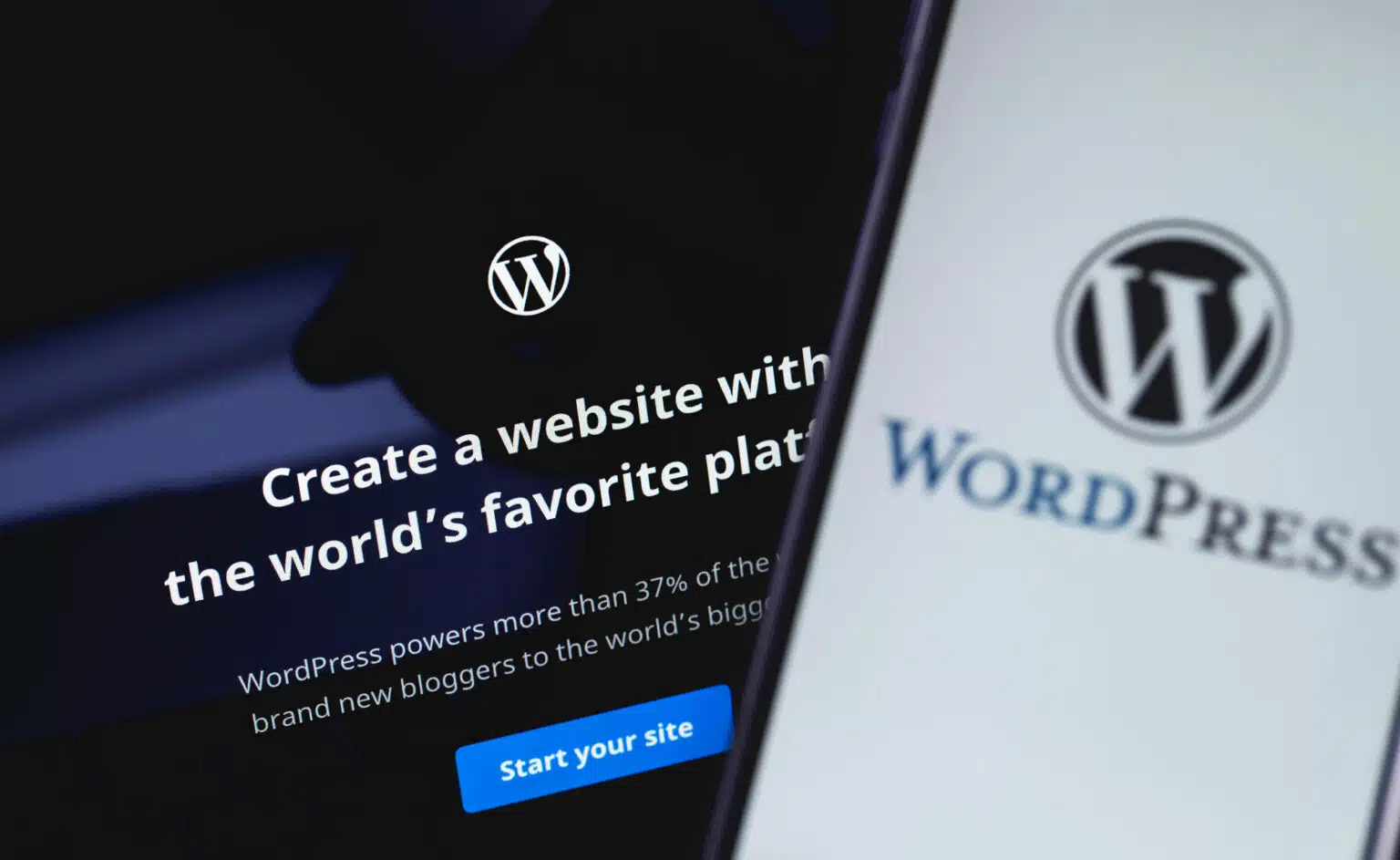 However, in order to do so, he required a good and well designed online store with the latest technology and a proper environment for selling. The ENLWD team lacked the necessary skills for this venture, so they turned to a recent startup project they heard about called timeNough or TMNGH. The team discovered that, although the goal of this startup is to put on the market an innovative and proprietary time tracking solution, it is actually a WordPress website for www.timeNough.com, which has a really cool design and look.
They contacted TMNGH to see if they could resurrect www.enlawded.com with a similar WordPress website. Upon receiving the idea, the guys from TMNGH responded, "Why not?". In this case, the startup provided its complete expertise and experience in putting online a new WordPress site from enlawded.com, and here are the WordPress plugins they recommend using as a starter, a list you may also take into consideration if you wish to put up a new blog or e-shop in the near future:
Activity Log
Admin Menu Editor
Category Order and Taxonomy Terms Order
Contact Form 7
Contact Form Entries
Duplicate Page
Favicon par RealFaviconGenerator
hCaptcha for WordPress
Imagify
Rank Math SEO
Rank Math SEO PRO
Reading Progress Bar
Related Posts for WordPress
Site Kit by Google
Table of Contents Plus
WooCommerce
WP 2FA – Two-factor authentication for WordPress
WP Mail Log
WP Mail SMTP
WP Rocket
WPS Cleaner
WPS Hide Login
WPS Limit Login
A tailored WooCommerce installation and auction plugin for selling items
As part of this 10th anniversary celebration, ENLWD founders not only requested a blog, but also and especially an online store, with all of the necessary features of an online store, including a product listing, SEO for product pages, cart and checkout, popular payment methods, including cryptocurrencies, inventory, stock management and waiting lists, customer relationship management and order and delivery tracking, cancellation and claim management, and more.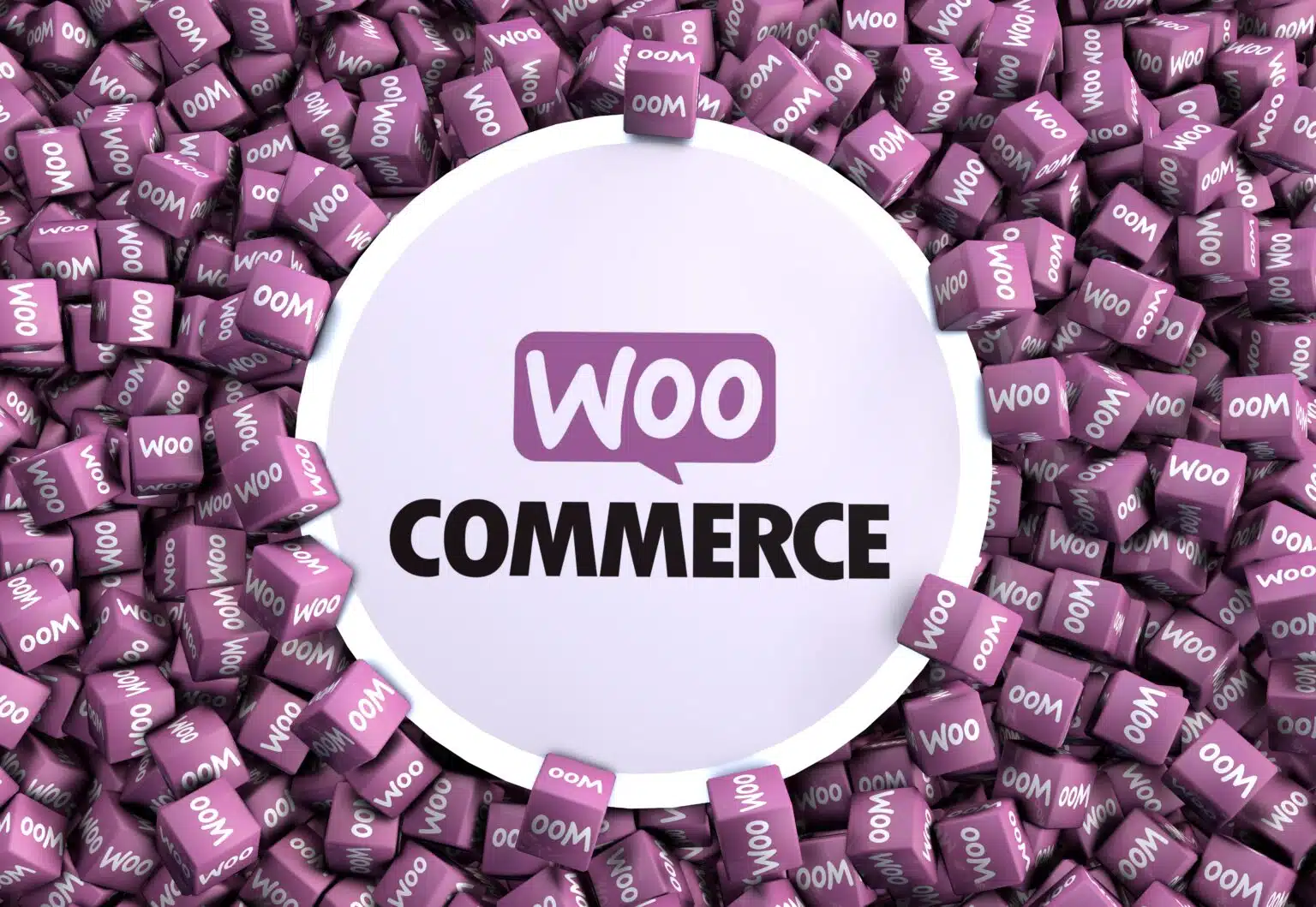 This is when the guys from TMNGH introduced WooCommerce, the main plugin for creating a free e-commerce website. This is a list of all the plugins that have been installed for and around WooCommerce:
Payments WooCommerce
WooCommerce PayPal Payments
WooCommerce Shipping & Tax
Jetpack
Coinbase Commerce
Klarna Order Management for WooCommerce
Klarna Payments for WooCommerce
Facebook for WooCommerce
Mailchimp for WooCommerce
TikTok
EAN for WooCommerce
Google Listings and Ads
PDF Invoices & Packing Slips for WooCommerce
Product Variation Swatches for Woocommerce
YITH WooCommerce Waiting List
YITH WooCommerce Wishlist
A final request regarding the store was the ability to purchase items at the indicated price as well as participate in real and effective auctions. This is similar to those offered on eBay.com, where people compete for the right to win a bid, and the winner takes it all. To meet this requirement, TMNGH has added the following plugin: Auction Software, version 1.2.7 by WPeka Club.
As you can see, there are two types of products available, one available for purchase on Buy it now at a set price, and another available in auction, with an expiration date, a minimum price for the vendor to meet, etc.
Buy it now product:
Auction product:
Uncode by Undsgn theme for professional, stunning and high end site design
As I stated and you may have noticed by viewing it yourself, the first ENLWD, back in 2013, was completely lame, chaotic, with a terrible association of vivid colors, medium see bad photos lightning and quality, in short, a nightmare in terms of appearance. It was necessary to make a dramatic change, the user experience should now be at the center of everything, so ENLWD asked TMNGH to create a website that people will truly like, with a strong desire and trust to buy things there.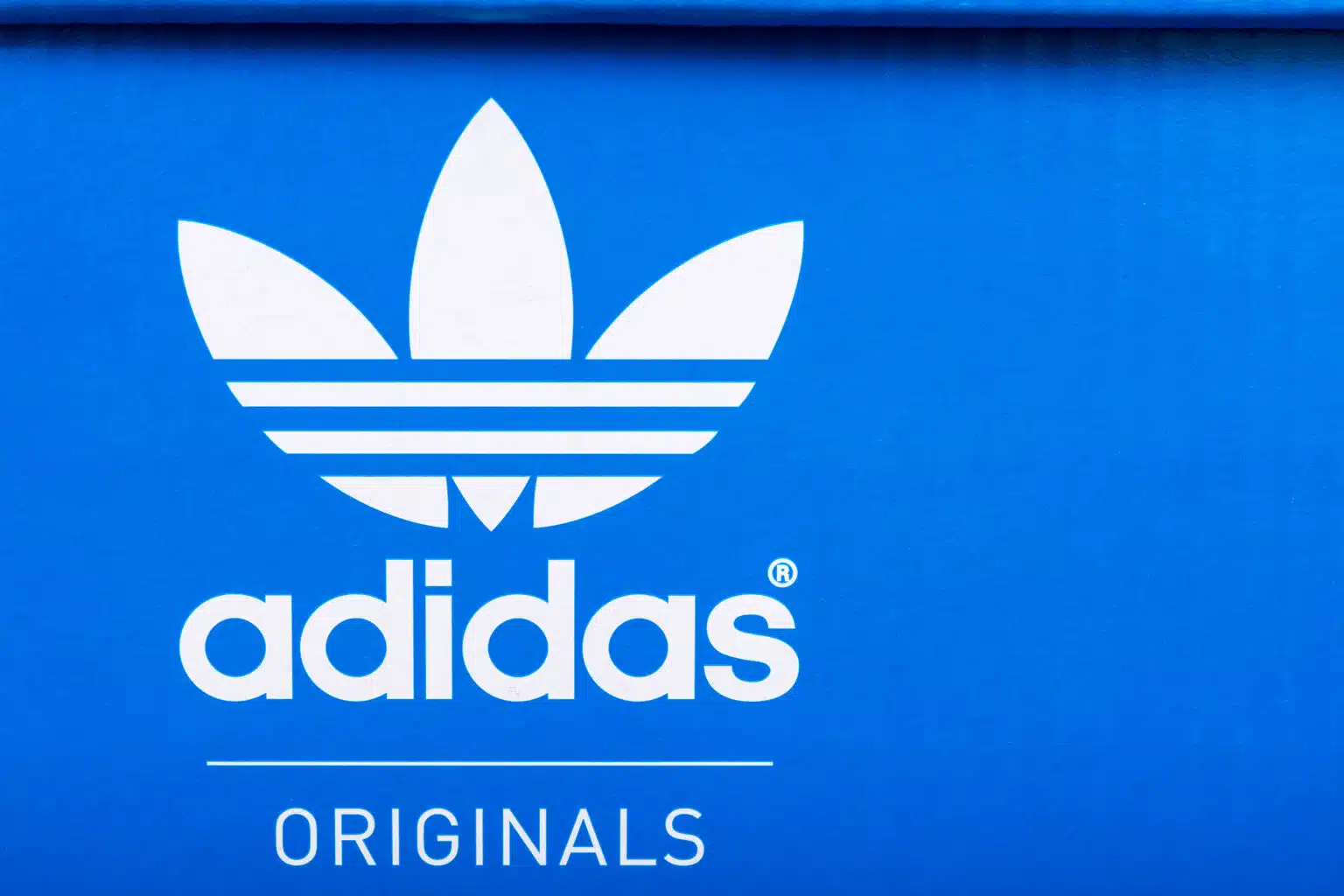 Introducing UnCode by Undsgn, one of the most popular themes nowadays, which can be purchased for 79 dollars, and is used for the website of timeNough. They reviewed all possible theme options offered by UnCode, submitted one or two, and ENLWD guys chose one: the shop-techie for the future homepage, and most of the default layouts offered by UnCode for the remainder of the website.
https://undsgn.com/uncode/homepages/shop-techie
Uncode has the advantage of easily integrating with WooCommerce, with different layouts for product pages, layouts for shopping carts, and layouts for checkout pages. There was only one thing the ENLWD guys needed to say: I want this one. Below is a list of really cool pages of the new ENLWD, where 95% of the design was from Uncode, and 5% was adapted and customized to suit the needs of ENLWD by TMNGH.
PicWish AI for enlarging the old photos & removing background, before WebP conversion
Initially, EnLawded.com was primarily focused on pictures, lightboxes for viewing larger images, and pictures again. However, this was with the resolution and screen size available at the time, in 2013… Today, everything is about 4K, 8K, 50 megapixels on commercial cameras, and computers with ever-increasing resolutions… A major challenge that the TMNGH team had to overcome was the enlargement of the initial pictures of ENLWD. It would be easy to post-process them for publication on ENLWD after they have been enlarged, since the enlargement was mandatory.
As a result, AI solutions, such as PicWish AI, became available naturally for that purpose. Due to the large number of pictures to be resurrected, the TMNGH team made extensive use of it. They also need a feature that removes the background. The project was an on-profit initiative of two random individuals, so there were no resources available, such as a photo studio, last generation cameras with tripods, a lighting system, and a post-production desk. Therefore, most of the pictures were taken in the streets of Paris or Versailles, or even at the beach or in the countryside of France.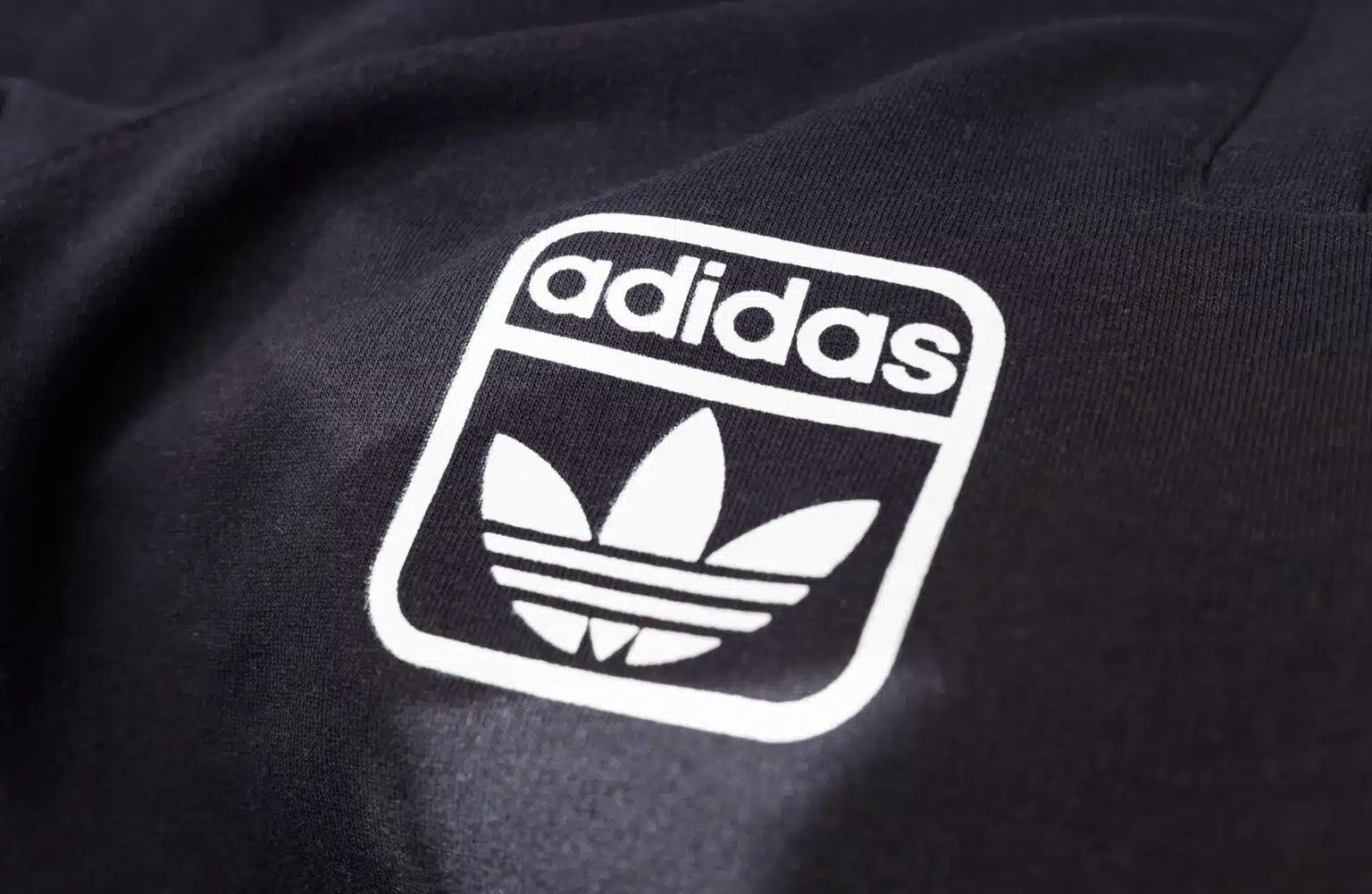 As it was not possible to display these pictures on the fresh new Uncode website, they used PicWish AI background removal tool, and that's it, now ENLWD guys were able to sell, not before. It is important to emphasize that in the last 10 years, the use of JPEG and PNG images is no longer the norm, but now it is all about WebP, a new, lighter image format which can be viewed on most web browsers. Once the enlargement and background removal had been completed, conversion to WebP was next on the list, and based on the number of pictures available, there was a lot of work to be performed on this task too.
For writing the first blog posts and mandatory legal policies, ChatGPT was utilized
For being able to sell properly in a brand new e-shop, displaying product pictures is not sufficient anymore, in addition to a great deal of visuals, a great deal of textual and things to read are also required, for example, the website's standard policies, which are expected by a customer; the privacy policy, the return and refund policy, as well as the terms and conditions of the website. All websites, even those operated by non-profit organizations, must have it, so ENLWD was not exempt from this requirement. That is when ChatGPT comes into play, the new AI tool and trend discussed in this recent article by the guys from TMNGH.
Whether you believe me or not, this tool has proven to be an invaluable resource to this new website. The owner of enlawded, for instance, is not familiar with the clauses and articles that must be included in the privacy policy. As a result of everything ChatGPT has learned, you are able to ask him any website policy and he will be able to provide you with it. This also applies to the Return & Refund Policy, as well as the terms and conditions. You do not need to pay for an online SaaS service that will prepare your legal text for you. For free, ChatGPT can perform all of these functions. Yes, amen.
There is one last great application of ChatGPT that many notable influencers and YouTubers suggest you follow, which is the editing of blog content. We even recommend that you use ChatGPT to simply write your blog posts for you. This amazing AI tool can not only increase your productivity and inspiration but also save you a great deal of time. You just need to be good at prompting and prepping, i.e. preparing how you will ask the AI for information.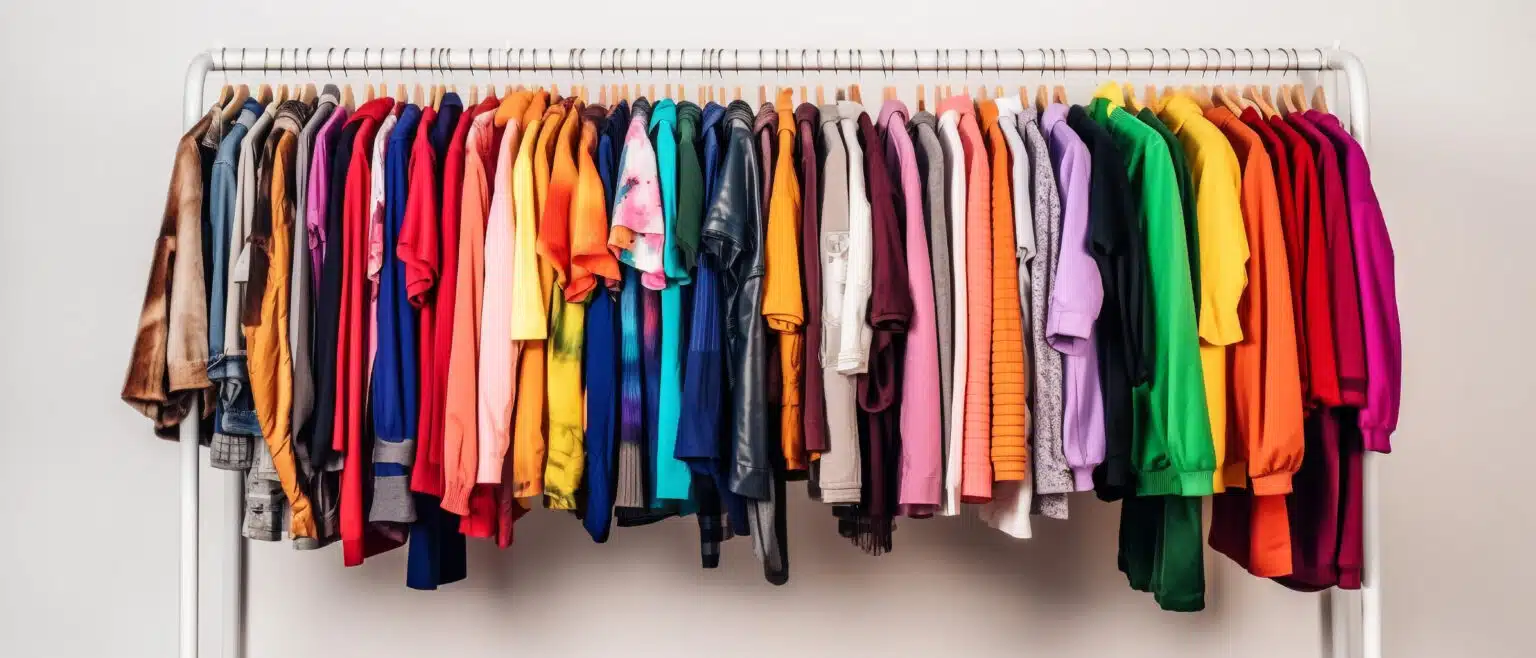 To put it simply, it means you should speak clearly and accurately enough for the AI to understand in one go and provide you with the exact content you require, including the tone, the sense, the article's title and all paragraphs, matching the number of words you might ask for. If you wish to be certain that your content is 100% original and some parts cannot be found in other compositions, you should use a paraphrasing tool such as Quillbot.
Rank Math and WP Rocket plugins added on top of it for page loading speed and SEO
Now TMNGH guys had a state-of-the-art shop, a blog section, a set of required pages, the project put together had to be user-experience-ready, which meant: quick page rendering and loading, no waiting time for visitors, content and images that appear immediately after accessing an URL. WordPress comes with an excellent plugin for this particular purpose: WP Rocket.
Five plugins compete for the same impact on your site, such as WP-Optimize, W3 Total Cache, WP Super Cache or Hummingbird, but TMNGH considers WP Rocket to be the best. Why? As an easy-to-use tool if you do not wish to customize your cache too much, as well as its efficiency in improving your site's First Contentful Paint (FCP), a serious metric to take into account if you wish to achieve a great Google Page Speed score and GT Metrix score.
It is important to optimize the loading of your website, but SEO is also an important consideration. Though many people suggest AI tools such as ChatGPT will kill Google and classic search engines, they still have a long way to go and people will not abandon them abruptly. The importance of SEO and the efforts you may have to make to be well indexed and listed in search engine results cannot be ignored. TMNGH recommends another plugin, Rank Math SEO.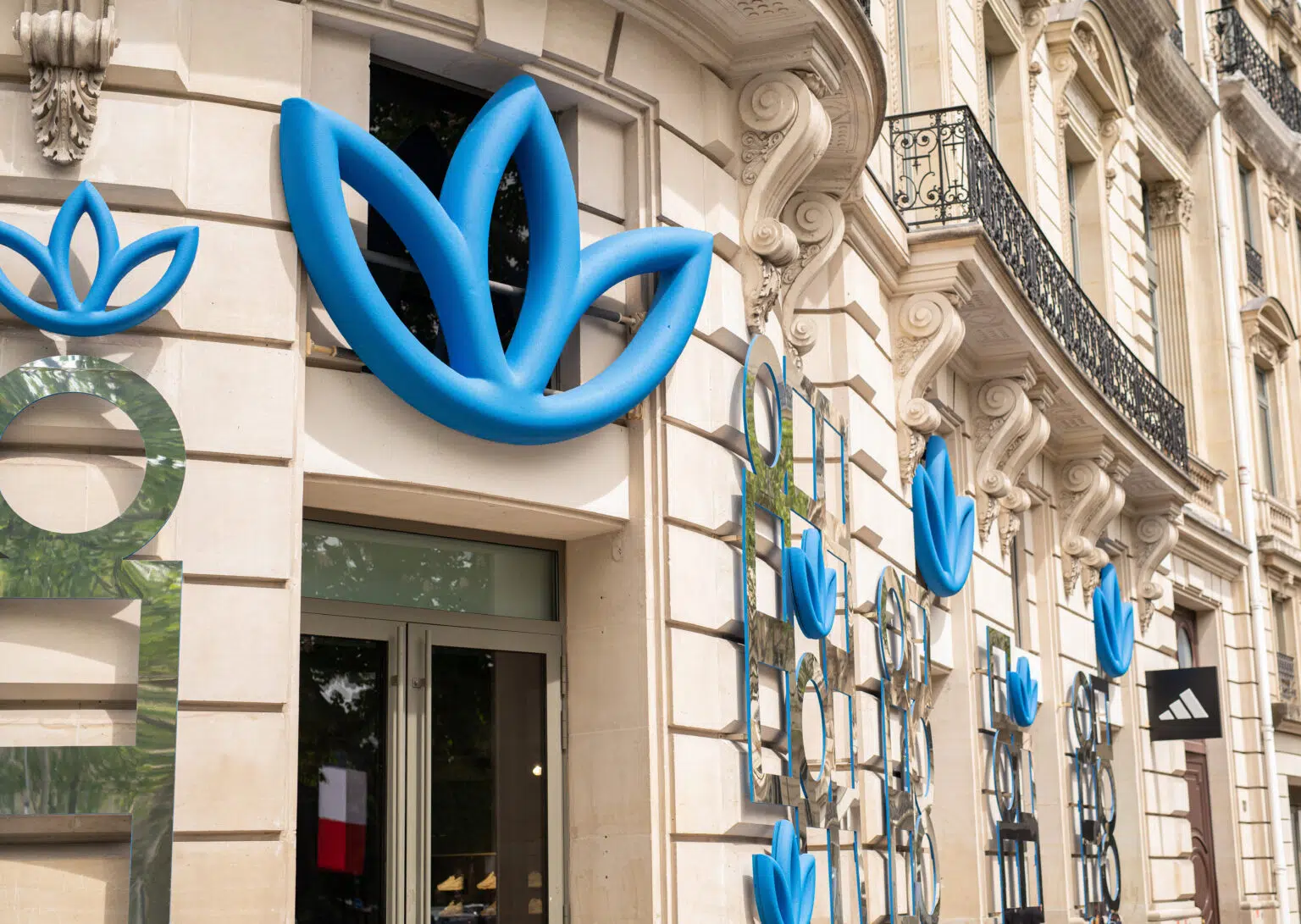 Available as a freemium and pro version, this plugin is clearly game changing and produces unreliable results once implemented. By adding a box into each product, page or article edition form, it indicates with colors and gauges how you can see the SEO of this product or article in real-time, based on the content of other fields you are altering. In the box you will find suggestions on how to improve your SEO score, such as considering power words in the title of the article.
A great deal of anticipation, but if you decide to follow their recommendations and be ambitious in this SEO score, the results will be palpable. People will naturally come to your site simply because one or two pages are optimized well, good description, attractive title, smart words choice, compliant links or images with required HTML alt attributes and that's it.
From timeNough's perspective: a pilot project waiting to see if it takes off
When phrased in that manner, it gives the impression that timeNough (or TMNGH) is a highly regarded and well-established movie production company capable of starting a new series for broadcast on Hulu or Netflix to a wide audience. The truth is that TMNGH is just a little startup project founded by two friends in 2021. Startups are not prohibited from launching pilot programs. It is all about how things are done and in what manner.
It's all about the journey, some will even say. Here, only the concept of the pilot remains the same as series: EnLawded (or ENLWD) is not a Netflix series, but an online shop. In the way the partnership was formed, it is similar to a pilot for a television series. ENLWD, produced and made by TMNGH in 2023, is like a pilot episode, if it is successful, it will continue in the series, if it is unsuccessful, it will end. It is merely a matter of seeing what can be achieved with this new website edition.
Besides providing technical support resulting in a fresh and brand new design, TMNGH's team also provides administrative and legal support since ENLWD is not owned by a company known as EnLawded Inc., not yet. Thus, TMNGH will only receive payment if all that support helps ENLWD to complete sales and make money, which logically results in a continuation of the partnership.
Thank you for reading all of this. Please feel free to share any feedback you may have in the comments section below. In the meantime, I wish you a wonderful day.
---
Onboarded in timeNough Europe Inc. few days after Benjamin as an old friend of founder Arnaud M. Lagardère, Laure Desegaulx contributes to the blog through her expertise on consumer software and mobile apps, like SwapBook.fr, a startup she founded in 2016 in France, proposing an AirBnB-like platform for students and their unused books.
Author posts